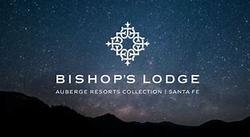 RESERVATIONS Agent - 888-741-0480 (8am-7pm MST)
RESERVATIONS Booking Link - ACCTM Annual Retreat at Bishop's Lodge
DAY

FRI

SAT
SUN
MON
TUE
WED

6/9

6/10

6/11

6/12

6/13

6/14

Run Of House
Available Rooms

7
1
16
16
7
0
Rate $559 Single/Double Occupancy

Guestrooms have either one King bed or two Queen beds - subject to availability

All Room Rates are subject to local tax, currently 11.125% - subject to change

Reservation Cut-Off - May 10, 2023

All Reservations to be guaranteed by valid major credit card, which will be supplied at the time of reservation.
CANCELLATION - Guests are responsible for their full reservation. Any guaranteed reservation not cancelled by
April 30, 2023, will be subject to full reservation room and tax fee and will be charged to the individual attendee's
credit card on file.
Room reservations outside the Block are based on space available and are not subject to the negotiated Block rate.